JOHN NEMEROFSKY – PRESIDENT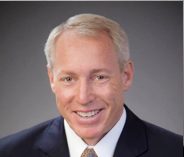 With an early track record of sales success, John was able to accelerate his career growth well beyond that of the traditional salesperson's role. Taking what he has learned over the last 30 years in security integration, sales, and management John is moving his proven business practices forward in his position as President of CGL Technologies.
The key to John's success focuses on continuously moving forward in relationship building, networking within a tightly knit Rolodex, hosting exclusive corporate events, and promoting best practices within the electronic security industry.
John's high level of performance expectations ensures that team members are meeting corporate goals and conducting business in alignment with expectations, policies, and procedures.  When expectations fall short of organizational goals, John is known for taking decisive action to implement necessary steps to get the team back on track.
As President of CGL Technologies, John is taking his leadership skills to the next level through an expanded executive role and in the development of a successful security integrator franchise model. The CGL Technologies franchise model focuses on optimizing business and sales processes while partnering with clients and manufacturers to drive growth in key security market locations.
TONY FEDERICO – CHIEF OPERATIONS OFFICER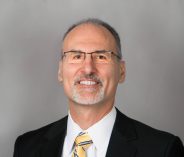 Tony is responsible for the overall management of both service and administration at CGL Technologies. Before joining CGL Technologies, Tony was the Regional Director of Delivery Center Operations for OfficeMax where he worked for 15 years.
During this time, he held the position of Delivery Center Operations Manager before being rapidly promoted to Regional Director in 1997. Tony's day-to-day responsibilities included overseeing 7 Delivery Centers, 200 million in annual expenses, 700 associates and a fleet of 350 delivery vehicles. His strong leadership and management skills helped to lay the foundation for OfficeMax's company-wide focus on delivering consistent customer-first service throughout all levels of the organization.
Tony also developed multiple policies and procedure manuals for OfficeMax which are still in use today. Since joining the CGL family in 2007, Tony has proved to be a key member of the team, resolute in delivering outstanding customer service.